TMJ DENTISTRY AND SYMPTOMS
TMJ DOESN'T HAVE TO DISRUPT YOUR ENTIRE LIFE…
The full-service dental practice of Dr. Dawn Gayken offers TMJ treatment options to help manage this painful condition to give you a healthier, more comfortable jaw.
Serving the needs of the entire family, Dr. Dawn Gayken, DDS, PLLC offers the most up-to-date TMJ treatment methods available including a night mouth guard.
If you suffer from consistent jaw pain, schedule an appointment today to put an end to this painful condition.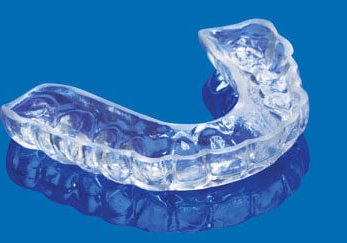 EFFECTIVE SOLUTIONS FOR TMJ
The temporomandibular joint, or TMJ, is the complex joint on each side of your face that connects the jaw to your skull. It is used in conjunction with the chewing muscles whenever you open or close your mouth. When working properly, this complicated structure causes little concern. Once TMJ symptoms present themselves, many patients find that they can think of little else.
Although this problem was once hard to diagnose and even harder to treat, recent advancements have made both TMJ diagnosis and TMJ treatment a simpler process.
Symptoms include:
Pain or clicking noises whenever you use these joints.
In severe cases, the pain may continue even when the joints aren't in use.
Because some types of TMJ can lead to more serious problems, early TMJ diagnosis is critical to both your dental health and overall well-being.
If you think you are experiencing TMJ symptoms, call us at 281-367-2767 for a consultation that fits your busy schedule.
Although no single treatment can completely resolve these disorders, proper care can produce effective results over time and dramatically reduce your level of jaw pain.