CEREC Single Visit Crowns
OUR OFFICE CAN RESTORE A TOOTH WITH A CROWN IN A SINGLE DENTAL VISIT…
Traditional crowns often requires the patient to visit the office at least twice: once for the preparation and a second time for the permanent bonding. In the meantime, the patient would make do with a temporary dental fixture while waiting for the permanent item to arrive from the lab.
Dr. Dawn Gayken has added state-of-the-art CEREC technology to her menu of dental services to reduce this process to a single visit with no need to wait or settle for a temporary procedure.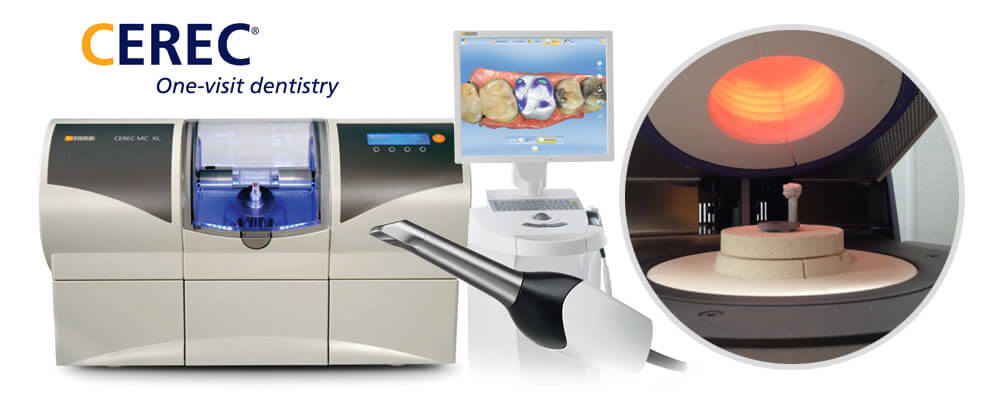 CEREC RESTORATIONS
CEREC stands for "Chairside Economical Restorations of Esthetic Ceramic." The staff at Dr. Gayken's office has been specially trained to use a CEREC machine to custom design and manufacture crowns, veneers, onlays and inlays during a single visit.
Just imagine leaving the office with a brand new crown after just a single visit!
In addition to saving time, CEREC restorations offer a more natural look and can protect the overall health of the restored tooth.
Because this technology doesn't use any metal, it offers the following benefits:
No unsightly discoloration
Feels and looks more like your natural teeth
Safer for your dental health
If you're interested in this state-of-the-art technology, call Dr. Gayken's office to schedule a consultation or ask about it at your next visit.
WE OFFER THE FOLLOWING FOR YOUR CONVENIENCE:
Convenient appointment times that fit your schedule.
Flexible payment options to fit any budget.
Comfortable options to make dental care as pleasant as possible for every patient.