SECOND CHANCE AT A BEAUTIFUL SMILE…
Whether from disease, genetic disorder, or some other issue, sometimes it is necessary for us to extract some or all of a patient's teeth. Dentures can allow you to smile and eat with confidence again.
A denture is a removable replacement for missing teeth and surrounding tissues.
Having dentures will help you with:
Chewing
Support your facial structure
Improve your speech
Dr. Gayken has many years of experience providing quality dentures for our older and younger patients. No matter which kind of dentures you need, you can will receive natural-looking dentures that match your facial structure and desired tooth color.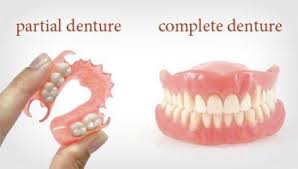 AT OUR DENTAL OFFICE IN THE WOODLANDS, WE OFFER A VARIETY OF OPTIONS:
Full dentures – used when all the teeth are missing.
Partial dentures – used when some natural teeth remain.
Mini implant supported dentures – similar to a regular denture, except that it is supported and attached to dental implants for stability.
For more information or to make your appointment, contact our office today.