SureSmile Aligners & Invisible Braces
STRAIGHTEN TEETH WITHOUT WIRES AND BRACKETS…
If you've always wanted straighter teeth, but you've dreaded the thought of wires, bands, and constant adjustments, the cosmetic dentistry office of Dr. Dawn Gayken, DDS, PLLC has the answer. In 1999, SureSmile Aligners developed a product that changed the way that the world looks at braces. These invisible braces eliminated everything that patients hated about orthodontia while providing the same ability to create perfectly-aligned teeth whether you suffer from:
Overbite
Underbite
Crossbite
Crowded teeth
Gapped teeth.
Invisable braces are made by using the cutting-edge technology of cosmetic dentistry to create molds of your teeth for a perfect fit.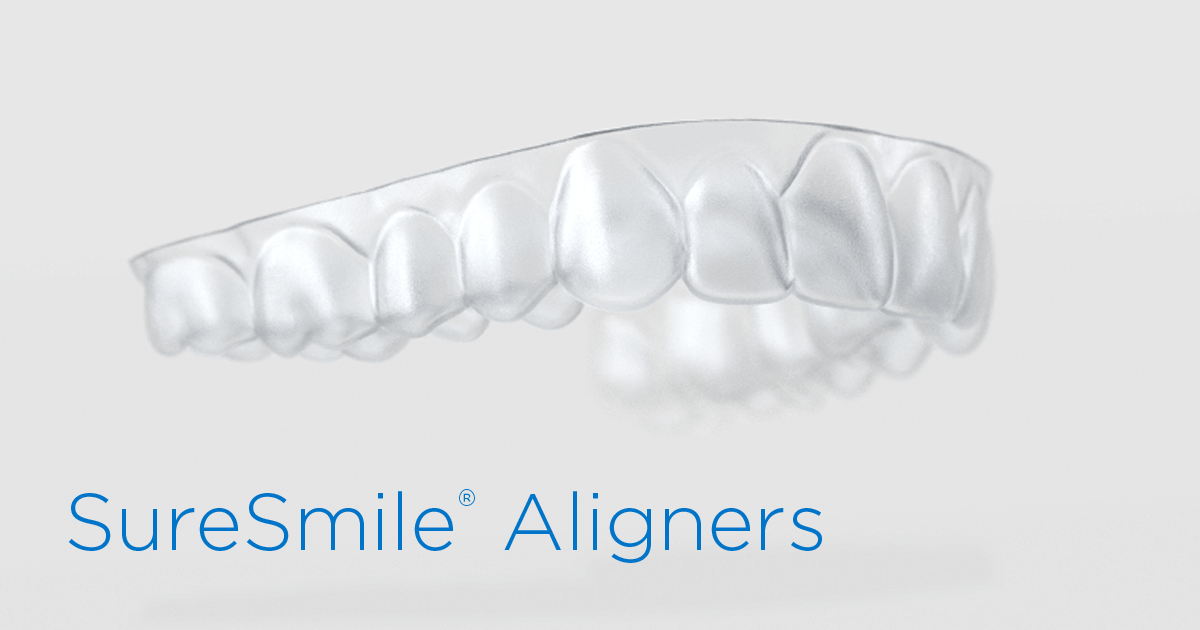 CLEAR BRACES THANKS TO SURESMILE ALIGNERS AND DR. GAYKEN
Invisible braces can deliver attractive, straight teeth in six months to a year and a half:
During this time, you'll visit Dr. Gayken's cosmetic dentistry office about once every two to six weeks.
At each visit, we measure your progress and give you a new "aligner" to move you to the next level of treatment.
These clear braces are removable to make eating, flossing, and brushing easier.
Over the course of the treatment period, the aligners gradually move your teeth into the correct position.
Many people are surprised when they find out that these clear braces are not only more comfortable and attractive than traditional wire braces, but they work faster, too. To find out if Invisalign is right for you, call our office today at 281-367-2767 to schedule a consultation.