ENJOY THE REALISTIC LOOK AND FEEL OF BEAUTIFUL DENTAL IMPLANTS…
If you're looking for a permanent solution to missing or broken teeth, our dental office has your answer. Dr. Dawn Gayken and her staff provide cosmetic dentistry, including dental implants
COSMETIC DENTISTRY USING IMPLANTS
Not so long ago, the only solution to missing or broken teeth was a cumbersome bridge or prosthetic device. As dental technology has evolved, dental implants have become the treatment method of choice when the patient's original teeth are past the point of restoration.
Using a state-of-the-art cosmetic surgery procedure, Dr. Gayken will insert the implant into your natural jaw structure for a presentation that's both attractive and comfortable.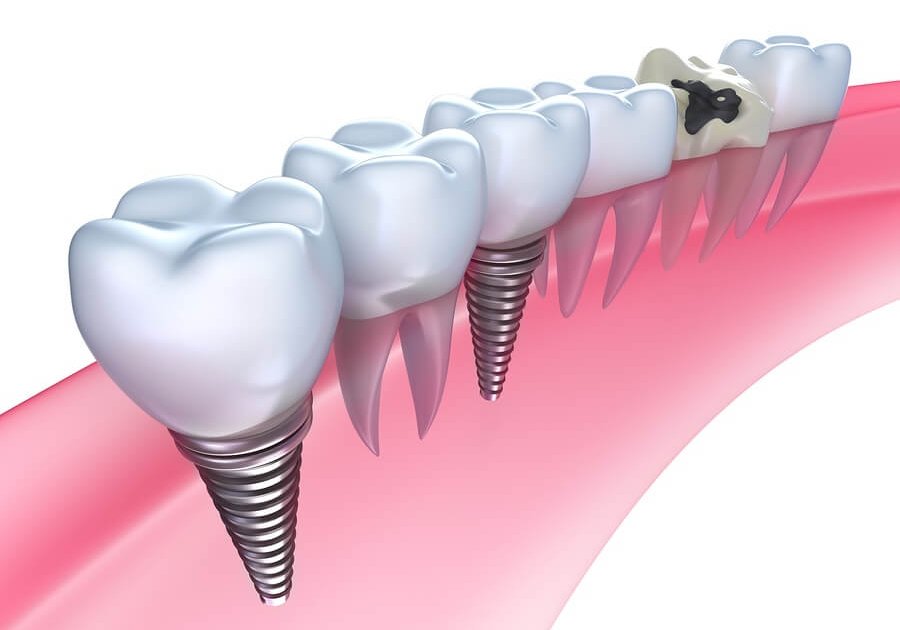 THE PROCEDURE
Although jaw surgery sounds painful, Dr. Gayken's office employs a professional philosophy to make this process as comfortable as possible with either local anesthetic and or sedation dentistry.
When you visit the office for your initial consultation, the dentist and her staff will discuss the entire procedure and give you time to ask any questions. When you're ready, your teeth will be prepared for the final procedure, and you'll be fitted with a temporary fixture for a better appearance while you're waiting for your dental implants to be placed.
In about three months, you'll return to the office for the final procedure. At this time, you can choose between a standard anesthetic and sedation dentistry depending on your comfort level before the implant surgery proceeds. Before you know it, you'll be walking out the office door with a brand-new smile!
Don't spend another day with missing or broken teeth. Give our office a call at 281-367-2767 to find out how you can have a brighter smile!