FOR AN IMPRESSIVE SMILE, USE OUR WHITENING SERVICES…
Many people would like a brighter smile but think professional whitening is out of their reach. Instead, they turn to over-the-counter whitening kits or simply brush harder. Neither of these options can provide the same results as a dental-grade treatment and may even damage your teeth by removing some of the existing enamel.
For the whitest smile that lasts for the longest period of time, take advantage of the teeth whitening services provided by the cosmetic dentistry practice of Dr. Dawn Gayken.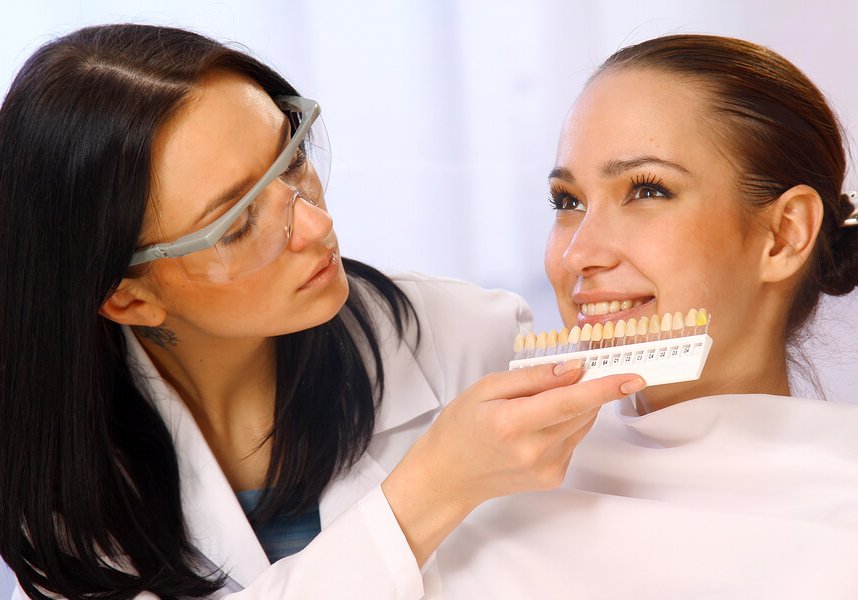 YOUR OPTIONS FOR A BRIGHTER SMILE
If your teeth are stained from coffee, wine, soda, tobacco, or for any other reason, you have several options to restore your smile to its former attractive appearance:
In some cases, the tooth polishing that accompanies professional teeth cleaning in our dental office may be enough if the staining is minor.
For deeper discoloration, we offer professional-grade teeth whitening procedures that can be performed at home or in the office.
When the stains are too deep to reach through a chemical process, our office can create a custom set of dental veneers that will make your teeth look like new again. Best of all, our dental veneers are stain resistant to provide years of beautiful, white smiles.
While we can help at any stage, visit our office for teeth whitening before the stains become severe for the best results.
Zoom in office whitening is offered in our office for a one visit whitening procedure. It takes about 2 hours and you will see a difference when you leave the office. You will also receive a home treatment kit as well!
As the leading cosmetic dentistry practice in The Woodlands, TX, Dr. Dawn Gayken, DDS, PLLC is know for providing bright, healthy smiles to the entire area.
Give our office a call at 281-367-2767 today to schedule a consultation.